Ivory skin tone, 4 products for keeping ivory skin healthy
How do you know if you have ivory skin tone?
Knowing your skin tone is very important. Decisions on moisturizers, makeup, sunscreen and even the amount of time spend in the sun can have an impact on your skin texture, hydration and appearance. It can also tell you a lot about what you may be lacking in your skincare routine.
Ivory skin is extremely light, almost like the color of ivory tusks that you may see on an elephant, as the name would imply. Porcelain and alabaster are two colors that can be categorized as being very light, whereas ivory is said to be the darkest of the bunch.
Finding the best skincare and makeup products for your ivory skin tone is still crucial if you want to keep your skin looking young and healthy over the long and short periods.
What would you look for to determine if you have ivory skin tone?
Though there are other elements at play that might affect your skin's overall appearance, it is typically quite simple to categorize your skin tone as fair, light, medium, or dark.
Melanin, a type of pigment, controls the color of our skin. The skin tone will become darker as more melanin is created. A particularly light skin tone with a creamy tint might be described as ivory skin tone.
The undertone of your skin should also be taken into account when assessing your skin tone.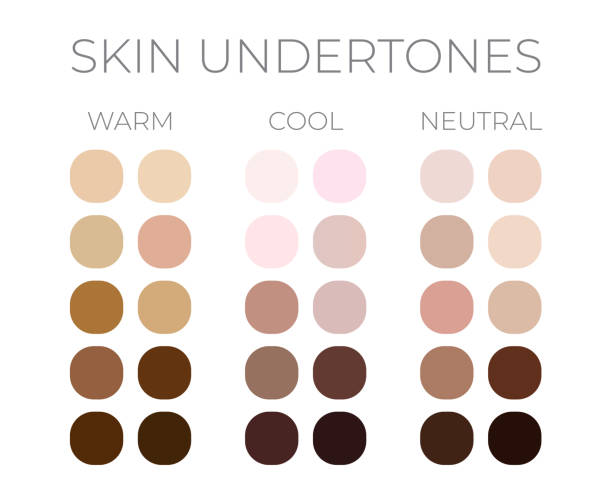 Here are some helpful ways to identify your undertone
One of the easiest methods to identify whether you have a warm undertone or a cold one is to take a quick look at your veins. If your veins are green, this means you have a warm undertone, whereas blue veins imply a chilly or cool undertone. You have a neutral undertone if both blue and green veins are visible.
Warm undertones range from peach to yellow and golden. Some people with warm undertones also have sallow skin. Cool undertones include pink and bluish hues. If you have a neutral undertone, this means that your undertones are roughly the same color as your actual skin tone.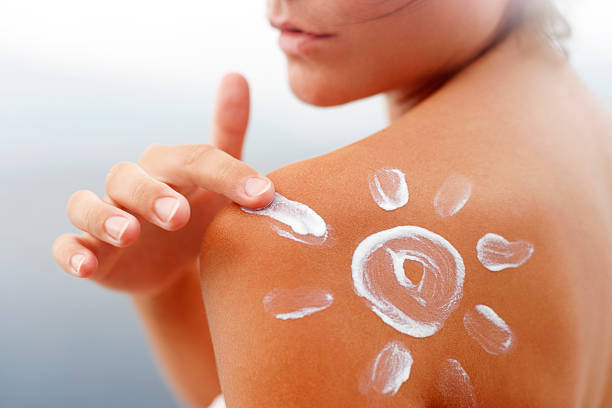 Sun care for ivory skin tones
The majority of individuals don't always apply sunscreen. And those who do often simply use moisturizer to apply it to their faces. What about the remaining 90% of your skin, though? Before leaving the house in the morning, make sure to apply a mineral sunscreen on all exposed areas. Hands and legs, which are exposed to the sun the most, also get numerous reapplications. In order to apply sunscreen again quickly, Having an extra bottle of sunscreen in your bag or car can be helpful when reapplication is needed throughout the day. Keep in mind that the first part of your body to age is your hands.
Always be sure to stock up on sunscreen and covers if you want to protect your skin from the sun. For those with light skin tones, such as ivory, this is especially true.
Your response to the sun might be useful in determining whether you have a warm or cool undertone to your skin. In contrast to people with warm undertones, who may only sometimes burn and tan readily, those with cold undertones burn frequently.
COOLA Organic Face Sunscreen SPF 50 Sunblock Lotion, Dermatologist Tested Skin Care for Daily Protection
An antioxidant-rich, facial sunscreen that's water- and sweat-resistant for up to 80 minutes. Shields against the sun and elements. Organic Face SPF 50 Moisturizer is your daytime lotion and SPF in one. The sheer, silky lotion nourishes skin and wears beautifully under makeup.
COOLA Organic Face Sunscreen SPF 50 Sunblock Lotion
Anti-aging product
Anti-aging products are gonna be your bestfriend, especially for ivory skin tones! Given the brightness of white skin, every wrinkle and imperfection can be clearly seen. Early use of anti-aging treatments can help your skin stay protected throughout time. Here's a recommendation of a fantastic moisturizer to use daily that combines thirst quenching ingredients with hyaluronic-acid for fine lines and wrinkles.
Youth To The People Superfood Air-Whip Moisture Cream – Hyaluronic Acid + Green Tea Moisturizer
Lightweight moisturizer with superfoods high in antioxidants, cross-linked hyaluronic acid, and crucial phytonutrients. Great for all skin types, including normal, dry, and oily skin, as well as those who have problems with dryness, loss of firmness and elasticity, fine lines, and wrinkles.
Youth To The People Superfood Air-Whip Moisture Cream – Hyaluronic Acid + Green Tea Moisturizer – Vegan Face Cream Ideal for Combination or Oily Skin Types…
Related article: https://livefitguru.com/the-grateful-grazer-whole-foods-nutrition-wellness/
Redness Relieving Products
Ivory skin can easily turn red or pink because it is such a fair shade. Products that reduce redness can help you look better and reduce signs of inflammation. Check out these products that help with skin redness.
Sonya Dakar Organic Omega Booster Nourishing and Hydrating Serum with Omega 3 for Dry/Sensitive Skin.
The Omega Booster calms skin while decreasing redness and inflammation since it contains a mix of organic flaxseed oil rich in omega-3, -6, and -9 fatty acids and essential oils. Apply it at night for the calmest skin in the morning. Her Sensi Wash is equally fantastic; it was created especially for persons with highly sensitive skin and disorders like rosacea. Her whole range is natural and free of artificial substances and synthetic perfumes, which is good for sensitive skin. The Omega Booster is a touch too greasy for most skin types to be used over makeup during the day, so you might just want to use it at night, but I know individuals who do.
Related post: https://livefitguru.com/how-to-lose-belly-fat-overnight-with-vaseline/
Sonya Dakar Organic Omega Booster Nourishing and Hydrating Serum with Omega 3 for Dry/Sensitive Skin
Tinted moisturizer
What does tinted moisturizer do, you may be wondering. Tinted moisturizer, which is lightweight and just faintly colored, moisturizes your skin while also evening out your skin tone. It's ideal for folks who desire a natural glow for their skin without seeming to apply makeup.
Laura Mercier Tinted Moisturizer SPF 20 Oil Free
Excellent skincare and sunscreen elements are included in this tinted moisturizer. This is the ideal combination of skincare and cosmetics. It hydrates skin and minimizes wrinkles
gives skin a very slight amount of color for a glowing, healthy appearance. Exceptional for sensitive skin types.
Laura Mercier Tinted Moisturizer SPF 20 Oil Free
In conclusion
Knowing more about our own skin tone and skin type can help us better protect it with routines and products catered to our particular skincare requirements. As one of the lightest skin tones, ivory skin tones are more susceptible to UV damage and may need products with a bit more protection from the sun and photoaging.
Read more of our articles here: https://livefitguru.com/2022/10/13/journal-health-adventure-gear-style/